Having recently bought a new setup I've done a brief write up on the specs and a few benchmarks.
Specs
Cooler Master HAF X
Corsair HX1050W
Gigabyte X79-UD5
Intel i7 3930K & Corsair H100 (Push/Pull with 4x bequiet Shadow Wings)
16GB (4x4GB) Corsair Vengeance 1866Mhz
2x128GB Crucial m4 (RAID0)
1TB Seagate Barracuda (Media)
500GB WD Caviar (Backup & Games that don't fit on RAID)
160GB WD (Documents)
MSI Twin Frozr II GTX 570 (Had a second Gigabyte Windforce 570, was later tested as faulty but took credit note instead as I'm waiting for new cards)
2xSony DVDRW Drives (no need for bluray as I used the TV for that)
2 x 24" HD Iiyama ProLites
Razer Naga Epic
Logitech G510
Logitech X530 5.1 surround system
Plantronics Gamecom 777
Above spec was when it was built, check the side panel on 'My Systems' for the updates to it!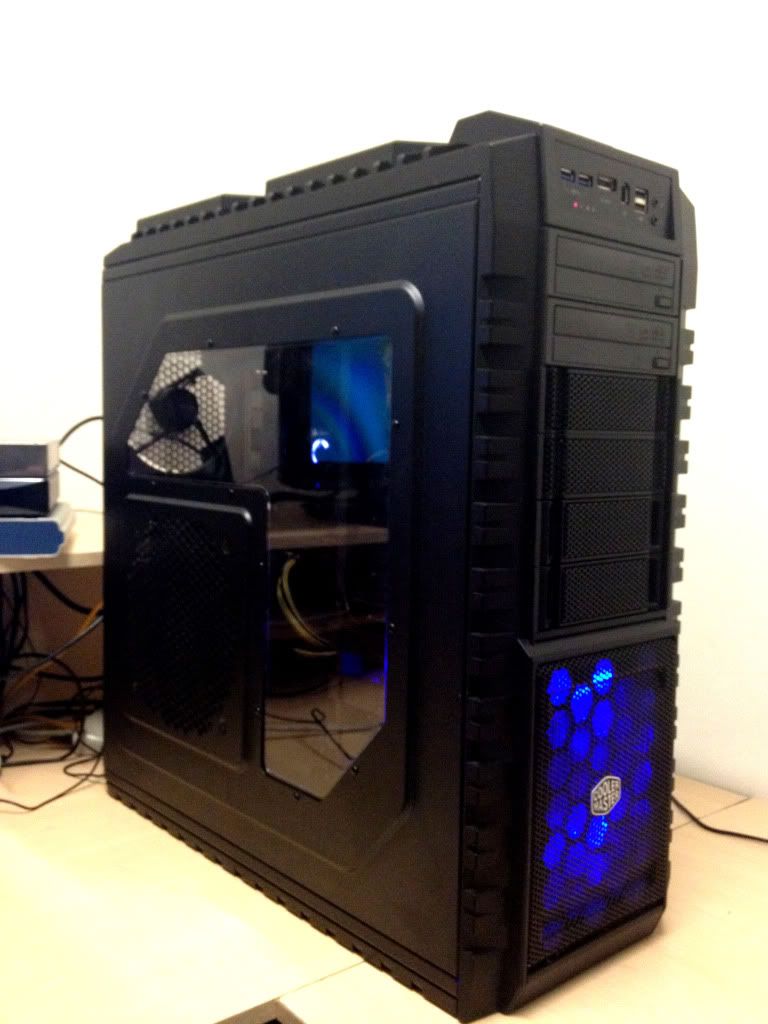 I had a few issues with install which have smoothed themselves out now, something was causing the motherboard to hang on installation of windows and when writing/reading large or multiple files from the RAID array.
I did manage a few benchmarks of the stock system vs the overclocked system though not so fussed on 3DMark scores as the GPU wasn't the main focus of the build.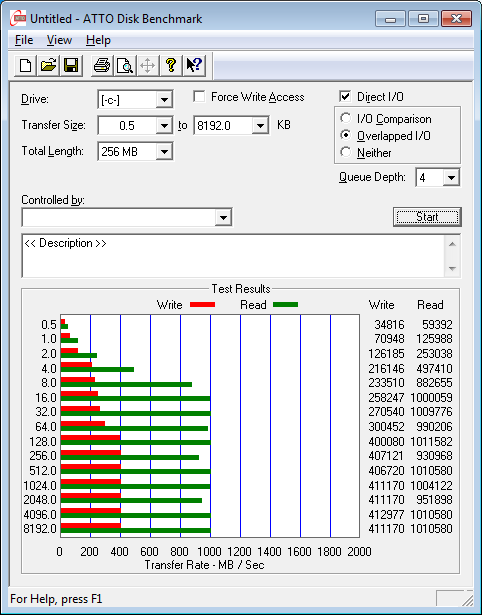 Peak read of 1010.58 MB/s and write of 413 MB/s
Intel Burn Test @ 70GFlops and an average of 45.3 degrees across cores
Boot Timer ran at 19.6 seconds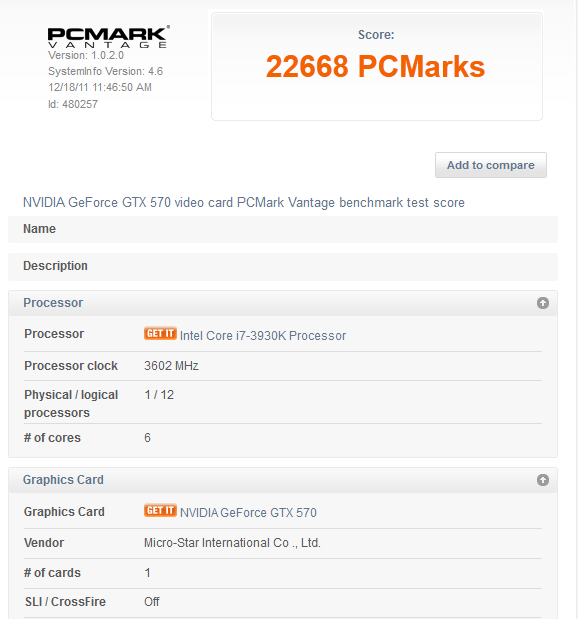 PCMark score of 22668
X3 TC @ 109.2fps
I had a quick tinker with the CPU and GPU clock settings and reached 835Mhz core on the GPU at stock voltage and 4.375Ghz on the CPU at 1.3V - I need to re-visit this as the motherboard needs a BIOS update as I'm two behind at the moment.
Intel Burn Test now showing 163.6 GFlops, an increase of almost 95
Average core temperatures were 63.8 degrees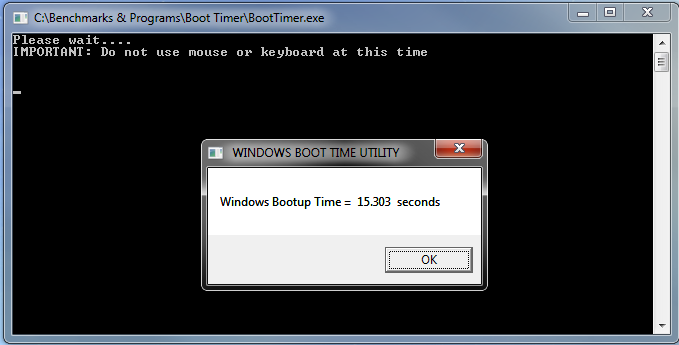 Boot Timer cut by ~4.5 seconds
An increase of 2700 on PCMark, ~12%
X3 showed a large increase at 139.6fps, a 30fps increase
So far I'm fairly impressed with the system, it's very quick to respond, mainly down the RAID array having decreased load times massively. The system itself managed with everything I throw at it, the only downside currently being the GPU, while it's a great card, I'm looking forward to the new nVidia Kepler cards in a few months and comparing them to the current ones available from AMD.
I'll have another play with the overclocking when I get back to the UK and post up an update when I get round to it.