Today was the day AMD lifted their NDA on their new cards, specifically the 7970, which went on sale this morning.
As you can see from Aria's web page, it seems stock levels have already dropped to zero!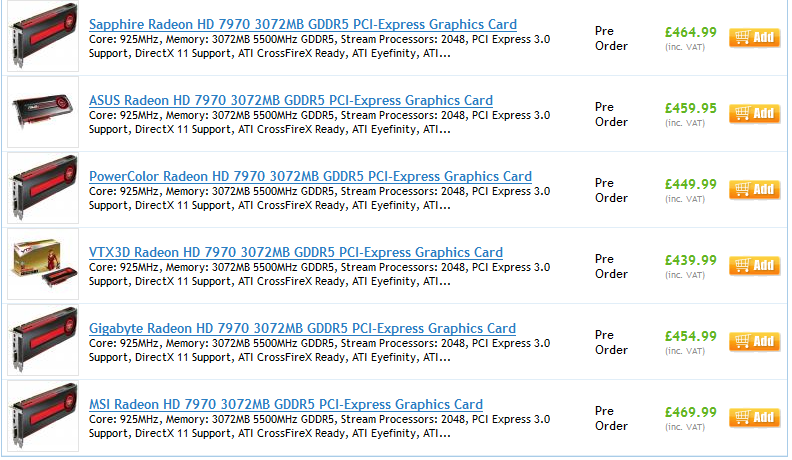 The acceptable prices seem to vary between around £430 and £520 among most retailers, some sites are selling at over £550. Possible milking of release day prices, I'd hope to see most places drop to below £500 in the not too distant future.
If someone were to ask me if they should buy one, quite frankly I'd say no, as we currently have no idea what nVidia have to offer in their new Kepler cards due to be released in the next few months. If they aren't all that great, you can pick up one of these AMD cards, hopefully prices may have dropped a few pounds then. However, if they are very good cards, I'd be kicking myself if I'd gone for one of these AMD ones now! So my advice is to hold out a short while and see what the green team have to offer.